Directors
Kit Marrs B.Sc., M.Sc.
Co-Founder, Chief Executive Officer, Director
Kit Marrs is the Co-Founder, CEO, and President of Western Alaska Minerals, (formerly Western Alaska Copper & Gold). He has more than 25 years experience in mineral exploration and development, property evaluation, and project financing in Alaska and Mexico. Mr. Marrs has worked for major mining companies and consulting firms including Anaconda Minerals Company (Anaconda), Kennecott/Bear Creek Mining, Watts Griffis & McQuat, and Penoles, SA de CV. In 1981, he was the project geologist for the Illinois Creek/Round Top Project for Anaconda and directed the exploration program. He has extensive experience in financing, permitting, and implementing real estate development projects and joint venture developments with values of $10-30 million USD. His combined experience in both geologic exploration and development in Alaska, and real estate project financing, permitting and development gives Mr. Marrs a unique set of skills to lead this company. He holds Bachelor of Science and Master of Science degrees in Economic Geology from the University of Arizona, and served from 2005-2021 on the Advisory Board for the University of Arizona's Department of Geosciences.
More
Greg Anderson
Executive Vice President-Chief Strategy Officer, Director
Mr. Anderson is an attorney whose practice focuses on business organization, strategy and commercial transactions. Mr. Anderson received his B.A. from the University of Wisconsin, his J.D. from the University of Arizona and has had his own law practice since 1984. Mr. Anderson is also manager of a family office which invests in real estate, startups and early-stage ventures.
More
Nate Brewer BA, CPG
DIRECTOR
Mr. Brewer has more than 40 years' experience as an exploration geologist. He has worked for several major mining companies in over 20 countries worldwide including Anaconda, Echo Bay, Lac Minerals, Barrick, Homestake and Gold Fields. His career started in Alaska (including 3 years as the Project Manager at Illinois Creek). Before retiring in 2018 from Gold Fields, he was Senior Vice President, Global Greenfields Exploration. During his career he lead two important South American projects from grass roots discovery through resource delineation, PEA, and Pre-Feasibility and Feasibility stages. Both of these deposits have since become profitable mines. Mr. Brewer holds a BA in Geology from UC Santa Barbara and is a Certified Professional Geologist. He is the current President of the Denver Regional Exploration Geologists' Society (DREGS).
More
David Smallhouse B.S., M.S.
DIRECTOR
David Smallhouse, a fifth generation Tucsonan, graduated from the University of California at Davis with a Bachelor of Science Degree in Agricultural Economics and from the University of Arizona with a Master of Science Degree in Agricultural Economics.
David currently is the Managing Director of Miramar Ventures, LLC, a firm involved in agribusiness, real estate, private equity, and venture capital investments. He currently serves as a board member of Playability Toys, Western Alaska Copper & Gold Company and I.Me.Mine Digital.
Current civic activities include Trustee of Salpointe Catholic High School, Director of the University of Arizona's Tech Launch Arizona, Executive Board Member of Sun Corridor, Inc., Board Member of Start Up Tucson, Trustee of the Arizona Sonora Desert Museum, Board Member of the Tucson Medical Center Foundation, Finance and Investment Committees of Tucson Medical Center and a Member of the Eller College National Board of Advisors. David is also a member of the Tucson Airport Authority, and the Tucson Conquistadores.
More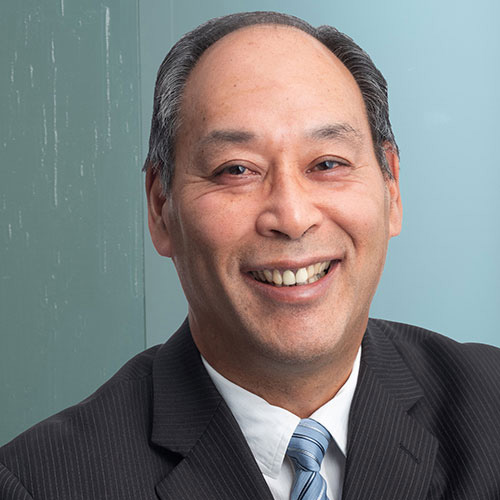 Kevin Nishi BBA, CPA, CA
DIRECTOR
Mr. Nishi is a Chartered Professional Accountant and holds a Bachelor of Business Administration degree from Simon Fraser University. He has held several director positions with exploration stage mining companies. Mr. Nishi is a partner with Smythe LLP working with several public companies listed on the TSX and TSX Venture exchanges in Canada and in the United States.
More