Location:
The 100% owned, 49,000+ acre Illinois Creek District, is located on Alaska State land, 270 miles/432 km west of Fairbanks and 28 miles east of the Yukon River with barge service from the Alaska Railroad and Alaska Highway at Nenana. The closest villages are Kaltag (56 km NW), Nulato and Galena (104 km NE), a major regional hub with daily air service from Fairbanks.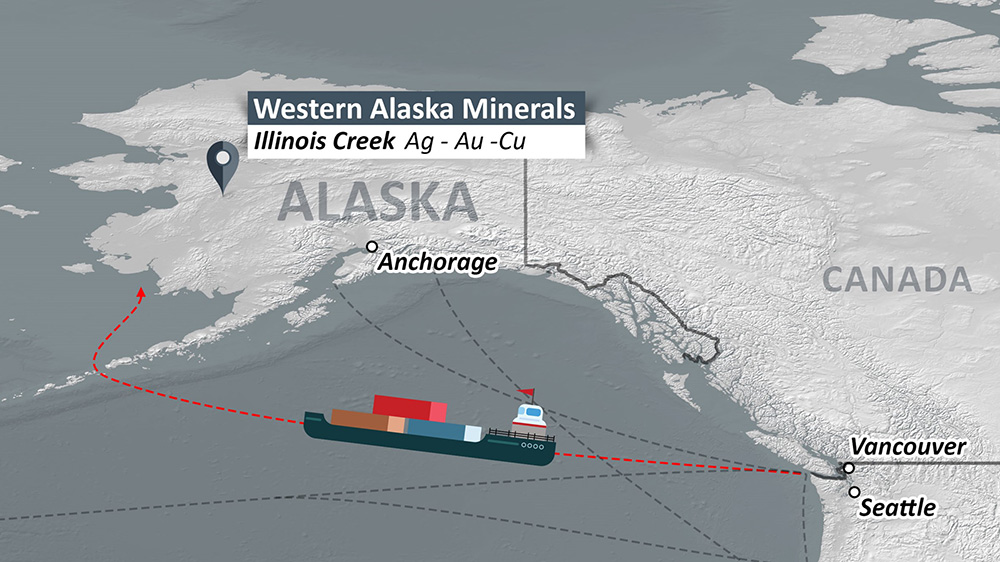 Infrastructure:
Being a past-producer, Illinois Creek District contains significant infrastructure including a 4,400 ft airstrip, a camp, fuel storage and a core logging facility.
Illinois Creek Projects Overview
The Illinois Creek District contains multiple deposits, originally discovered by Anaconda Minerals in the 1980s, which have been consolidated by Western Alaska's management team over the past 10 years. The portfolio of five high-grade mineral deposits contains gold, silver, copper, lead, and zinc at varying stages of exploration and deposit styles, including a silver-rich Carbonate Replacement Deposit (CRD) and a NI 43-101 oxide gold resource at the Illinois Creek deposit.