Capitalization Structure
| | |
| --- | --- |
| Common Shares Outstanding | 26.8 million |
| Proportional Shares (As-Converted*) | 22.5 million |
| Options | 4.2 million |
| Warrants | 1.8 million |
| Fully Diluted Share Count | 55.3 million |
*Non-trading common shares owned by US-shareholders.

The purpose of the Proportional Shares is to allow the Company to qualify as a foreign private issuer under United States securities laws. Each proportional share is convertible to 100 common shares at the request of the shareholder and in the discretion of the Company. Because of these conversion rights, for market capitalization and financial analysis purposes, it is appropriate to convert the proportional shares to common shares and add the product of the conversion (approximately 23,900,000 shares) to the current number of common shares outstanding. Further information regarding the Company's share structure is available upon request.
In 2021, Western Alaska Copper & Gold, a private Alaska-registered corporation, entered into a business combination agreement with a British Columbia numbered company to complete a Reverse Takeover ("RTO") by way of a plan of merger. In connection with the RTO, in October 2021, the company completed a concurrent C$5.2M financing and applied to the TSX.V to list its common shares of the resulting issuer, Western Alaska Minerals (WAM), as a Tier 1 Mining Issuer. The RTO was completed in November 2021 and trading began on the Exchange under the symbol "WAM" on November 15, 2021.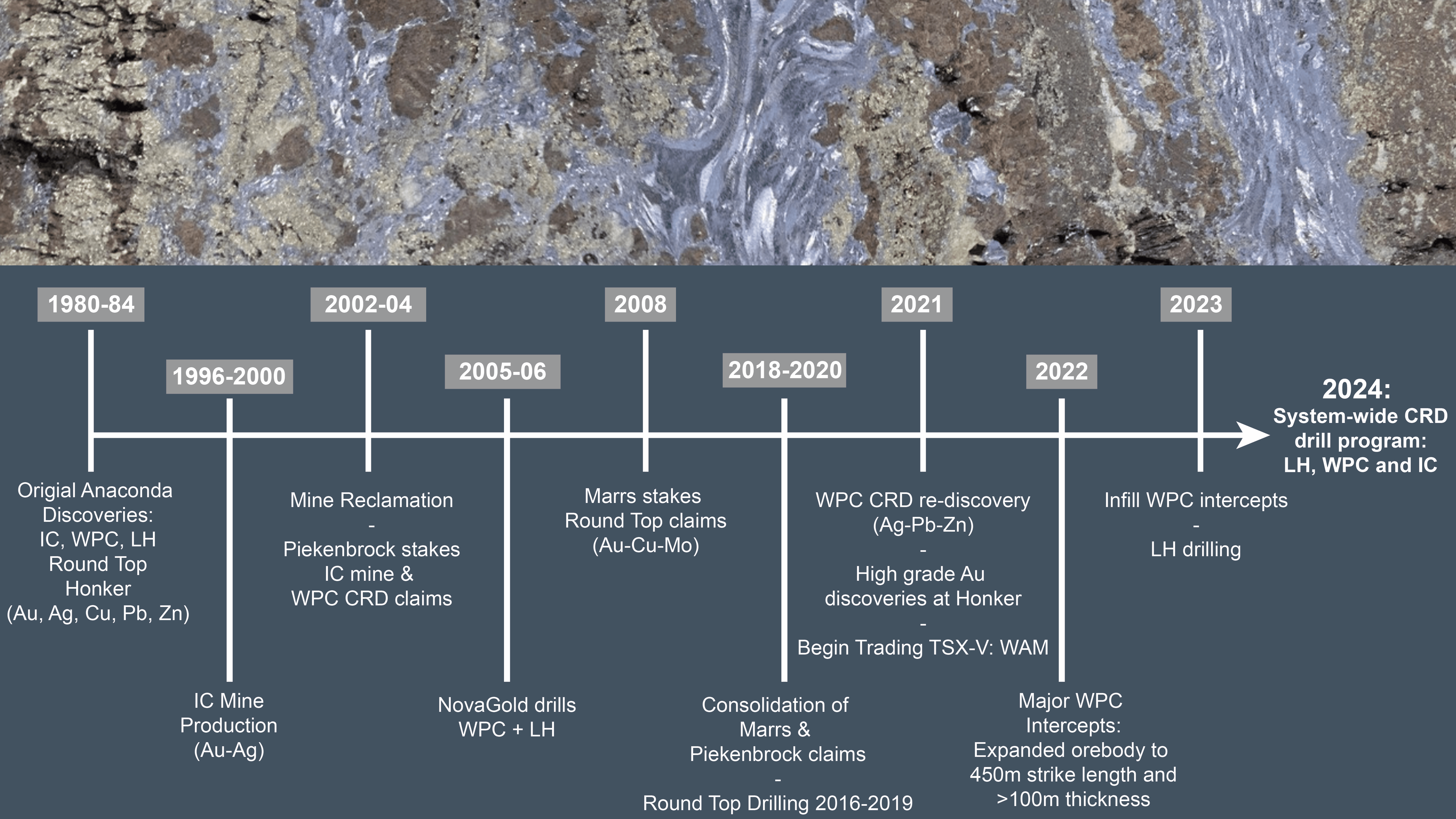 Western Alaska Minerals Corp. – IRS Form 8937 (Merger) (Conformed).pdf?v=0.831