Western Alaska Minerals Corp. Announces Reidentification of Common Shares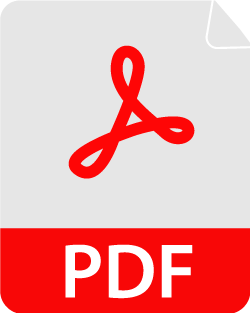 TUCSON, ARIZONA, US – August 9, 2023 – Western Alaska Minerals Corp. (the "Company" or "WAM") (TSXV: "WAM") announces that, further to its news release dated July 18, 2023, the Company's common shares will be reidentified as "subordinate voting shares" effective as of the opening of trading on August 11, 2023. The reidentification is being completed in accordance with the requirements of National Instrument 51-102 – Continuous Disclosure Obligations and National Instrument 41-101 – General Prospectus Requirements.
The subordinate voting shares bear a CUSIP/ISIN of 957598402 / CA9575984021. Other than the change in name and new CUSIP/ISIN, the reidentification has no effect on the rights, privileges, restrictions, and conditions attached to the share class.
The Company's class of proportionate voting shares are owned by US-shareholders. The purpose of the proportionate voting share class is to allow the Company to qualify as a foreign private issuer under United States securities laws. Each proportionate voting share is convertible into 100 subordinate voting shares at the request of the shareholder and in the discretion of the Company. Because of these conversion rights, for market capitalization and financial analysis purposes, the Company believes it is appropriate to convert the proportionate voting shares to subordinate voting shares and add the product of the conversion (approximately 22,480,100 subordinate voting shares) to the current number of subordinate voting shares outstanding. Further information regarding the Company's share structure is available upon request.
About WAM
WAM is an Alaska and Arizona based company, listed on the TSX-V and focused on discovery of high-grade, district-scale ore systems in the historic Illinois Creek Mining District (the "District") located in western Alaska. WAM's 100% owned claims cover 73,120 acres (114.25 square miles or 29,591 hectares), roughly 45 km from the Yukon River. The District encompasses at least five deposits containing gold, silver, copper, lead, and zinc and was originally discovered by Anaconda Minerals Co. in the early 1980's. Since 2010, WAM, along with precursor Western Alaska Copper & Gold Company, has reassembled the Anaconda property package and been engaged in exploring the District.
The Company remains focused on delivering value to its shareholders and stakeholders while adhering to the highest standards of environmental stewardship and community engagement.
On behalf of the Company
"Kit Marrs"

Kit Marrs
President & CEO
kit@westernalaskaminerals.com
Phone: 1-520-200-1667
For further information please contact:
Vanessa Bogaert, Director of Corporate Communications/IR
vanessa@westernalaskaminerals.com
Or visit our website at: www.westernalaskaminerals.com
Neither the TSXV nor its Regulation Services Provider (as that term is defined in the policies of the TSXV) accept responsibility for the adequacy or accuracy of this release.